How many weddings have you been to? How many have you planned? Professional DJ's plan them and work them every weekend. You can't be expected to know how to flawlessly execute all your wedding ideas in the reality of a wedding reception. But we can.
Lancaster DJ's are wedding experts. We can advise you on creating the perfect plan for you big day. We will know how to pack the dance floor and keep the party going all night.

Although based in Lancaster, we travel all around south central Pennsylvania - Harrisburg, York, Lebanon, Reading and nearby locations are regular stops for our disc jockeys. We will make sure that everything is going to be perfect at your celebration - the music, the announcements, the flow - will be your vision brought to life by our entertainment experts.
Your wedding is a unique event. It is a special night filled with friends and family. We will respect that and tailor the atmosphere to you.
If you agree that the right music can motivate your group to dance at the end of the reception, then you understand the importance of music setting the mood. That is just as true for the ceremony. If you have Lancaster DJ's at your wedding ceremony, we will transport your guests to the magical moment that you will be creating with your fiancÚ. Contact us today to get a price quote for your wedding.
If you are looking to save money on the high cost of wedding entertainment, contact us for more information.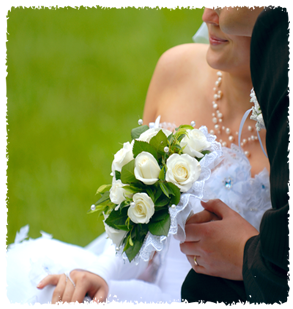 We have the same music catalog, same DJ skills, and same equipment as the competitors. Lancaster DJ's are an affordable way to have a great disc jockey at all of your events. Weddings, family picnics, corporate functions, fund-raising events. All of these occasions are more fun with music. We can provide both.
Lancaster DJ's disc jockeys bring lots of experience with performing for groups. Our disc jockeys regularly perform at weddings, school dances, and parties - holiday, school, and private. Email us for more information.
When we are not available, we always recommend www.OccasionsDJs.com
We are members of My Last Minute Wedding Deals to offer brides big discounts on last minute weddings.